Friday, May 30, 2008
Brunei-Carzine did a coverage of a racing team from tutong last weekend, The team put in two cars for group c & b, their group c car suzuki swift GTI did their best time that day at 16.987s, and the group b car Honda VTEC ef9 did the best time in 15.923s Luck was not on their side to qualify for the top 8 second round for both cars, With the car on half diet, and knowing its potential, the team now needs to upgrade its parts on the car for the next race this october.
The sponsors for the team are Mortisma Enterprise, Makmur Hati tyre shop, Printmartz Advertising, AVD tutong, & Castrol.
Their suzuki swift GTI warm up engine area.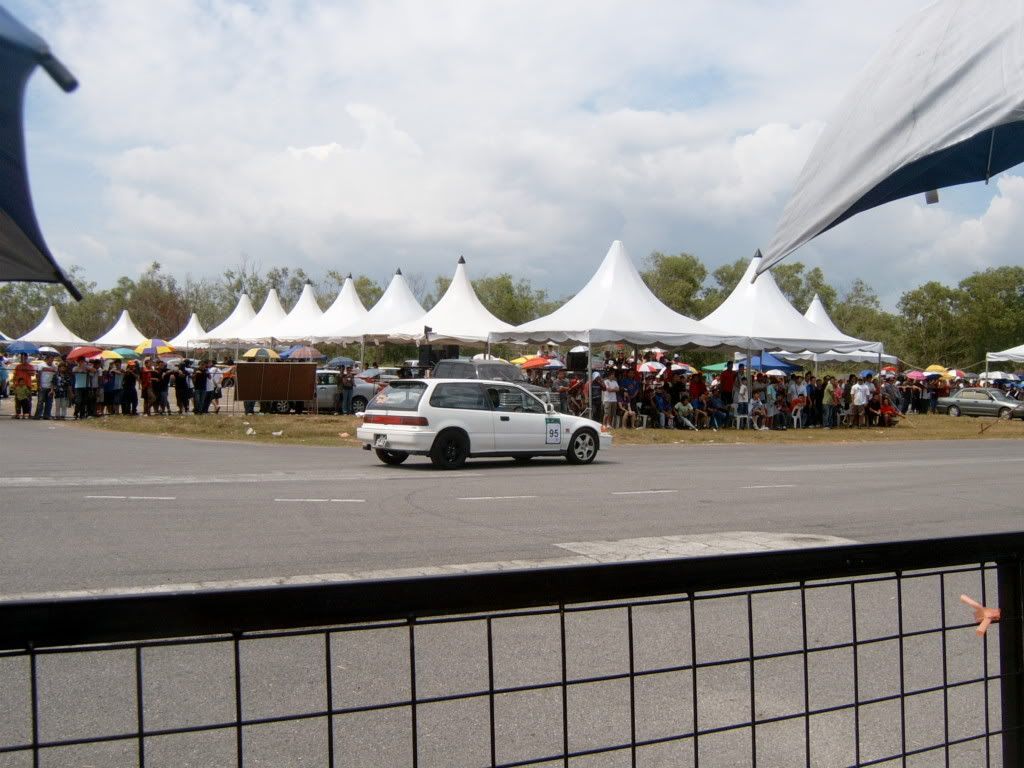 Honda vtec at its pre launch.
Shout out to the crew team,
Azahari hj md Taha(manager)
Alai Ghani ( Suzuki swift car owner)
Ah Kok ( Honda Vtec owner)
Md Yusmi Yunus (Suzuki swift driver)
Badang (Honda Vtec driver)
Tuah
Eemi
Jimi
Boy
---